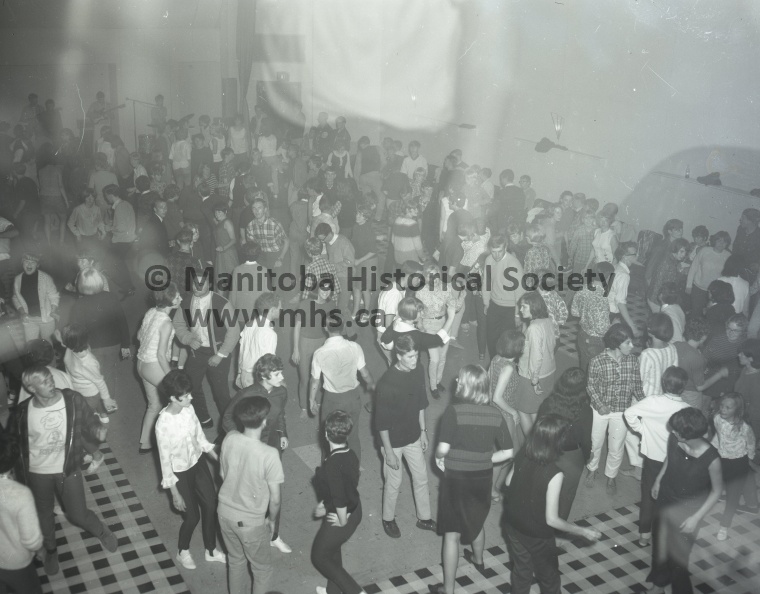 "The Centre" - Old Elite Theatre - The Livingstones
September 9th, 1966

The Livingstones - right to left: Billy Nodrick - drums, Johnny Dietrick - guitar, Raymond Klyne - bass guitar, Billy Asham - rhythm guitar. The above mentioned formed the group in 1965, since then, Rick Woyiwada, at extreme left, on the organ, has recently joined the band. Peter Swidnicki (not in photo) manages the band, and has kept the group together since its origin.

Portage's finest Rock 'n Roll band "The Livingstones" have put their time and efforts together, and have formed the "New Centre" as a means of providing Portage's young crowd with fine entertainment. Local and out-of-town talent will be provided every weekend. The dancehall has been remodled inside by the Livingstones, to give more dancing area.