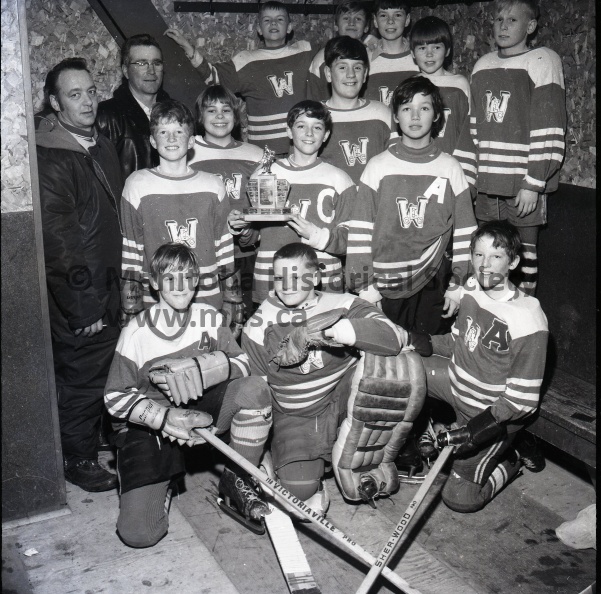 (Tashiro) March 8/71 Minor Hockey

Paperweight "A"

West End Beat Southside For City Championship

Portage Paperweight A Champions for 1970 - West End won the title with a 6-1 win in the third and deciding game with South Side. Front row left to right, David Bergeron, Shane Smith and Terry Bachalo. Second row left to right Murray Painter, Rodney Romyn, Darryle Henry. Third row coach Bill Henry, Adam Pankhurst, Tim Lockridge, Rick Whincup and Richard Kerwin. Back row, coach Lorne Henry, Ron Link, Kim Fingas and Dale Henry. Missing from the picture Stewart Jackson.