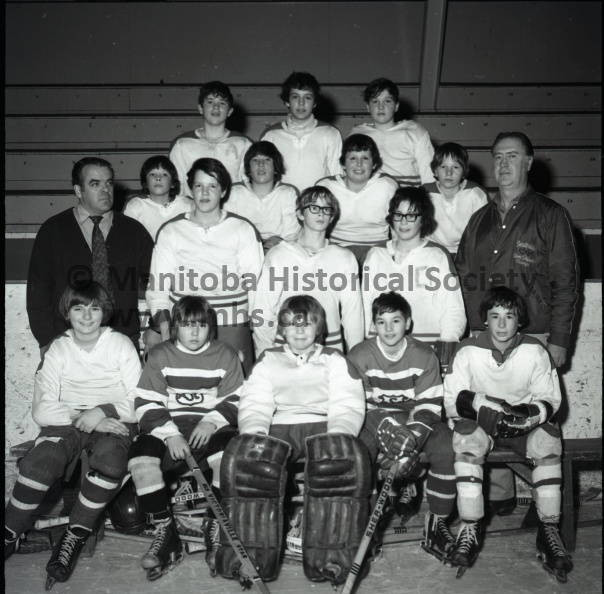 (Vopni) March 24/73 MINOR HOCKEY
SOUTHSIDE WINS CITY PEE WEE TITLE
Pee Wee winners| South Side Pee Wees won the City championship for the 1972-73 season by defeating North Side on Saturday. The players on the winning team include front row from the left Brad Barrett, Travis Marszlek, Ian Muir, Leonard Bakuska. Second row – Assistant coach Kelly Griffin, Philip Carpenter, Bradley Milgaard, Brain Smedegaard, and and coach Foss Garrioch. Third row – Dale Morisseau, Jeff Sing, Cal Spratt and Daryll Philips. Back row – Billy Garrioch, Scott Giffin and Kelly McDermid. Missing from the picture – John Swain, Ross Miller, Eric Balch and Colin Scheidle.