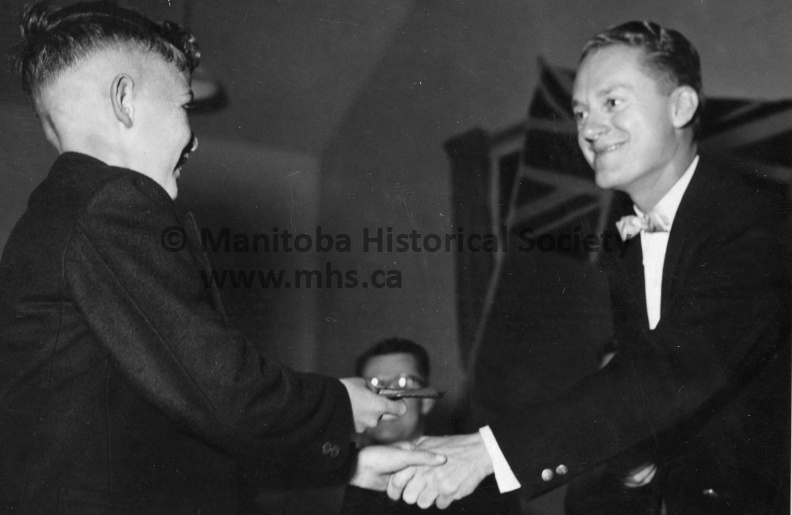 12545 RCAF, October 25, 1954
RCAF PORTAGE ACTIVITIES
THE RIGHT HONOURABLE LORD DE I'SLE AND DUDLEY, V.C., Secretary of State for Air, United Kingdom, is shown signing the guest register at the officers' Mess during his visit to RCAF Portage la Prairie last Saturday
REDGIE IBESON, batboy and "good luck" mascot of the RCAF Jet Fastball club, is a very proud young man as he accepts his winner's crest from Squadron leader John Mullen at RCAF Station Portage's "Banquet of Champions" last Friday night. The dinner was held to wind up the summer sports activities and honour the winning teams on the station.
THE AMATEUR RADIO CLUB at RCAF Station Portage la prairie held an Air Cadet night on Oct. 21. Pictured here are the Air Cadets taking Morse code instructions while the commanding officer and officials of the Air Cadets and Radio Club look on.