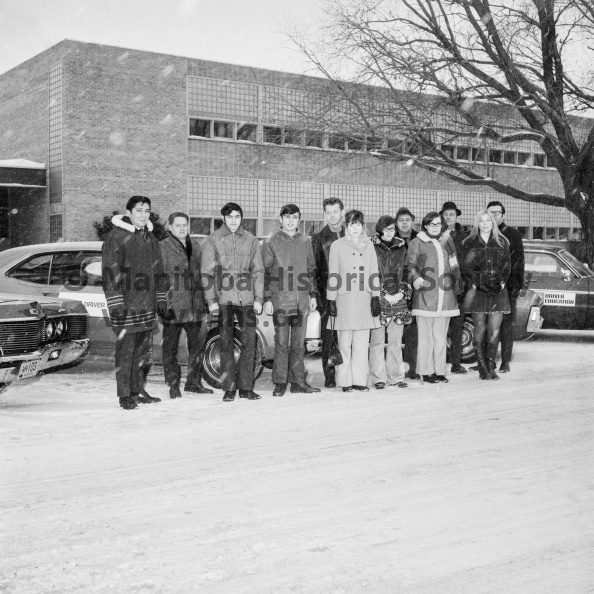 Photographer: Moffat

January 9, 1971

Student Drivers

Driver training course - 21 city high school students receive certificates

Cold and snow doesn't deter students from Portage la Prairie high schools taking student driver instruction, nor a corps of half a dozen instructors giving the after-hours training. A class of 69 graduated late in 1970, and further classes are to begin later in January. This group of students and instructors were readying for a Saturday class when this photo was taken.