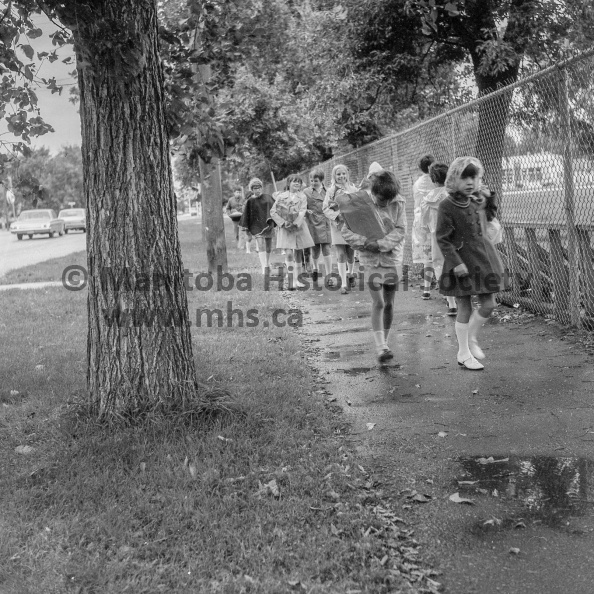 Photographer: Tashiro

September 9, 1970

Education

City schools open - Record enrolment expected for term

The most popular places, perhaps in terms of numbers only today, were Portage la Prairie schools which opened for the fall term. There was a variety of expressions on the faces of these students trooping to Victoria school to register and start a new phase in their school life. No unexpected problems were reported with the opening.