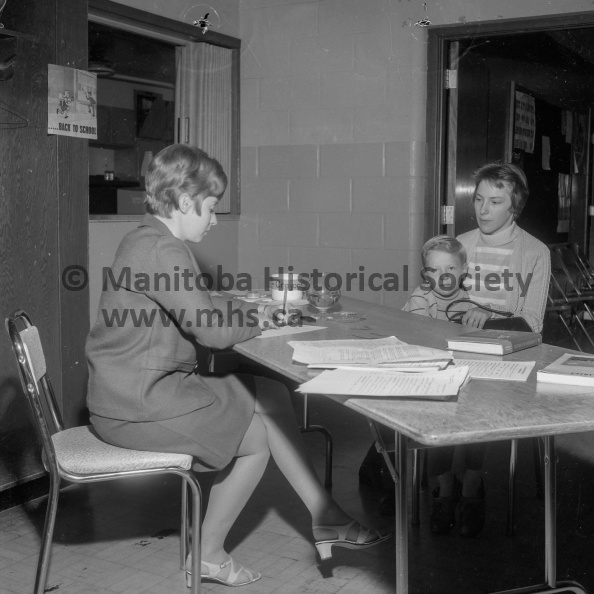 Photographer: Tashiro

September 3, 1969

Education

City schools open for another term - Construction continues at Prince Charles - Kindergarten included for first time - Staggered hours effects three schools

Prince Charles kindergarten registered Wednesday morning in the Trinity United Church auditorium where classes will be conducted until actual school construction is completed later this fall. This is the first year kindergarten has been included within the public schools. Mrs. Eleanor Shwaluk, home teacher registers James Holmes, accompanied by his mother, Mrs. Alfred Holmes.