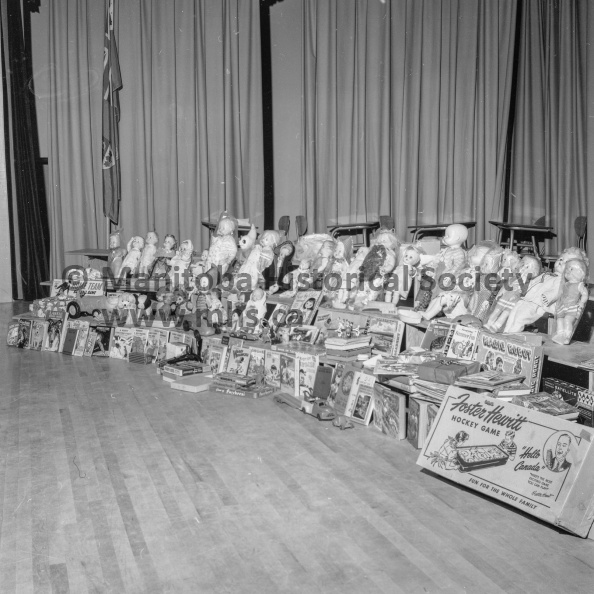 Photographer: Tashiro

December 12, 1962

Dorcas Society

PCI students contribute to Dorcas

Portage Collegiate students this year are going "all-out" to help the Dorcas Society with its Christmas project in the city. This display in the high school gives an idea of the joy that will come to scores of less fortunate youngsters in the city — thanks to PCI students and their thoughtfulness. Games, pandas, dolls, toys, books, coloring books, paints — you name it, the Collegians have provided it.