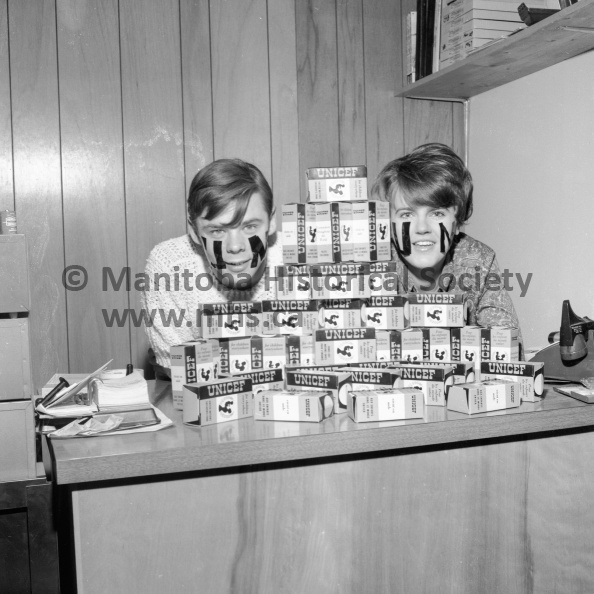 Photographer: Tashiro

October 24, 1968

Education, UNICEF

City teeners take over UNICEF Hallowe'en boxes

Portage teeners with these U.N. markings will be covering the city Hallowe'en night on behalf of UNICEF. It's part of the local teen population's way of helping others and they'll be inviting everyone to contribute. Vikki Brown and Rick Poltaruk are members of the group sponsoring the one-hour 'blitz'. It involves students at both city high schools.