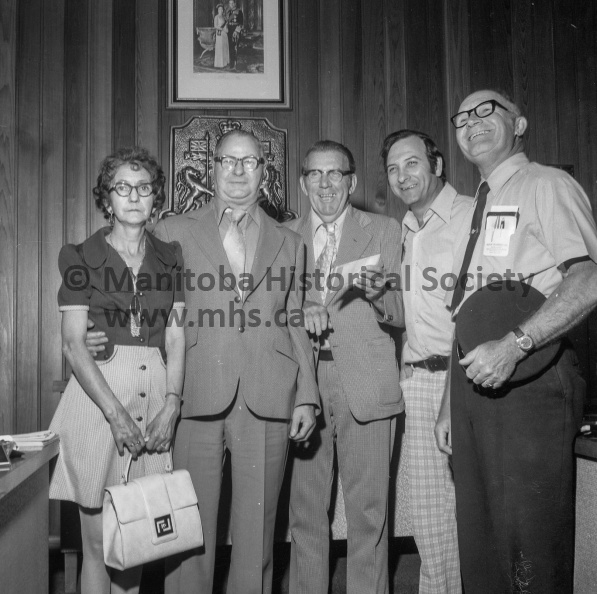 Photographer: Tashiro

July 2, 1974

Retirement

Ferg Grassie retires from fire department - Receives cheque from city

Service recognized

Portage city council Tuesday recognized 27 years of service to the fire department by Ferg Grassie, second from left, who recently left the department. With him here are Mrs. Grassie, Mayor H. L. Henderson, fire chairman Ald. Jack Shindleman and Deputy Fire Chief Roy Watson.