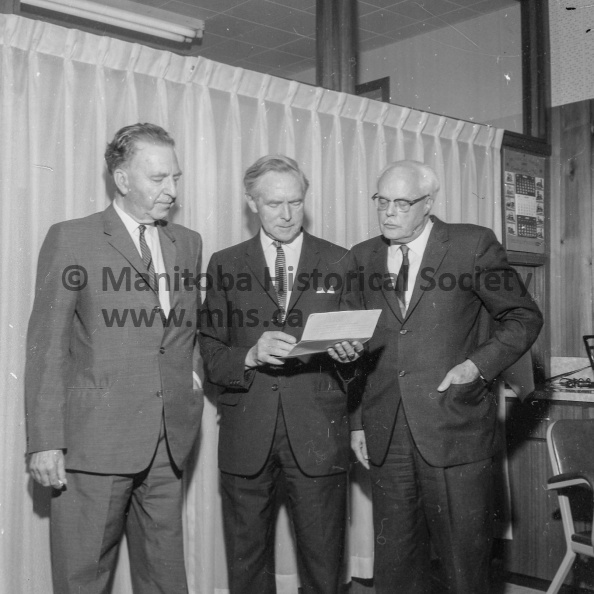 Photographer: Tashiro

July 5, 1967

Can. Save the Children Fund Soc.

"Canadian Save the Children" Manitoba Division plans organizational meet here

The Canadian Save The Children Fund, Manitoba Division officials Wednesday afternoon made a brief stop-over in the city. From the left, they are: A. M. Stevens, honorary secretary; Wendell Norton, committee chairman; and A. Bruce Johnston, vice-chairman, all of Winnipeg. Purpose of the visit was to establish a chapter of Save the Children Fund in Portage la Prairie to augment the work now being done by volunteer citizens in the immediate area of Portage.