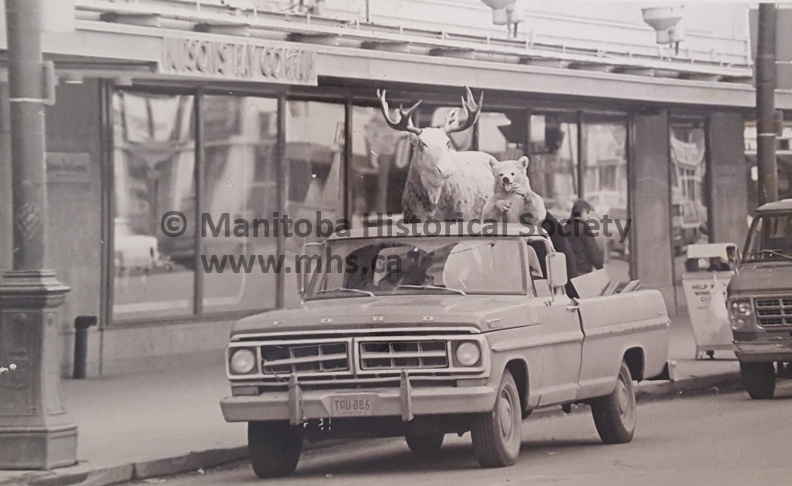 Ron Telesky Taxidermy (later Telesky Taxidermist Ltd.) was established in 1966 by Ron Telesky. It moved to 545 Arlington Street in 1969 and closed in 2021.

For more information about the building and business: http://westenddumplings.blogspot.com/2021/02/farewell-telesky-taxidermist.html

This undated photo is courtesy of Telesky Taxidermist archives. It shows a pickup of their animals likely on their way to a show at the convention centre.