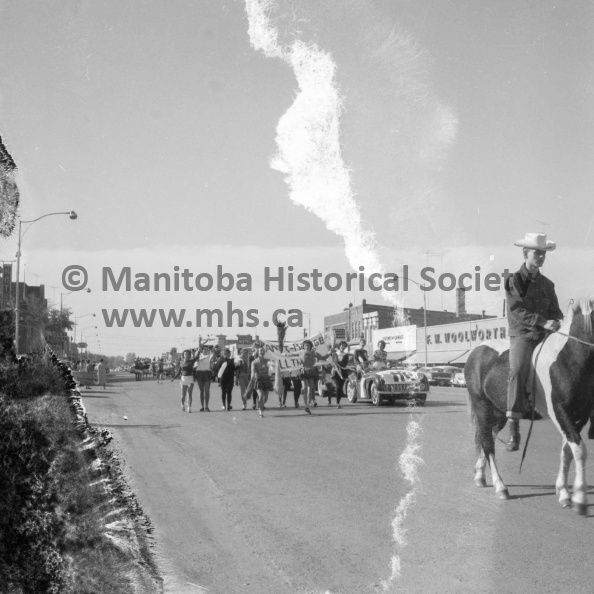 Photographer: Tashiro

October 6, 1961

Social

PCI lit. society election parade

The 1961 PCI campaign day parade proved to be the largest parade ever held by the students. Here an aerial view shows the parade as it stretches out along Saskatchewan Avenue proceeding east towards Victoria school. Some ingenious students decided to find transportation other than cars trucks or tractors. Here we see two who managed to dig up a bicycle built for two and a group of students who seem to enjoy giving one member a parade-long ride in a baby stroller.