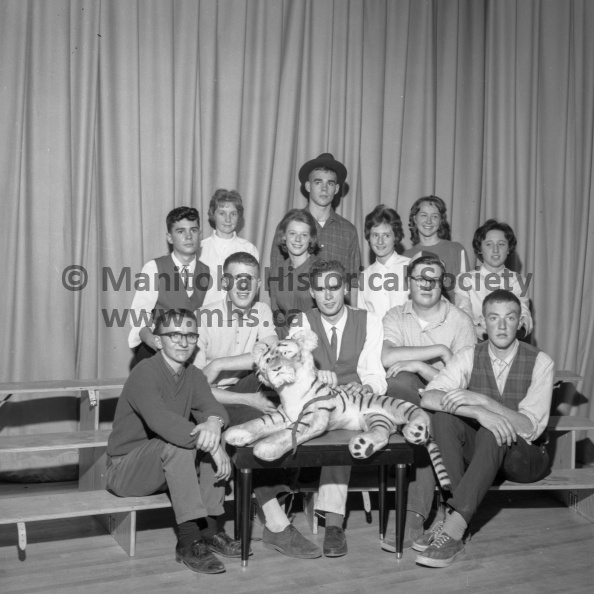 Photographer: Tashiro

October 5, 1962

Educational

PCI lit. society parade and elections

Elected to head the Grade 10, 11 and 12 Literary Society at the Portage Collegiate Friday were, front row, "Moe" McLeod, sub editor; Bob Carmichael, vice-president; Glen Smale, president, Jim Pehura, editor; and Peter Ward, reporter. Second row: Don Brennan, treasurer; Sandra Stewart, secretary; Sally Gilroy, girls' sports; and Lauren Paterson, social editor. Back row: Pat Carter, assistant editor; Jim Bell, boys' sports; and Joell Tufford, pianist.