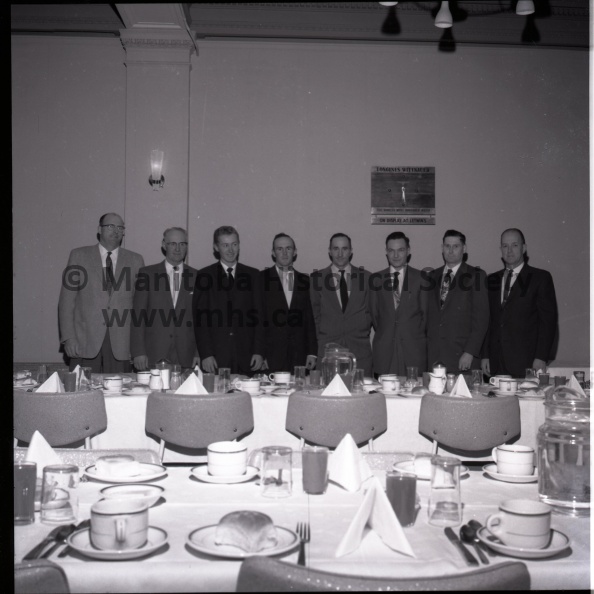 (Tashiro) Dec. 11/62 News

Portage Industrial Exhibition Association For Royal Ex. Winners & Exhibitors

Burnsides' Treffry Brothers Honoured

Local and provincial agricultural heads gathered Tuesday night to honor the Treffry brothers from Burnside for their grand championship win at the Toronto Royal. Getting together to offer personal congratulations were left to right: J. C. Hyde, Esmond Jarvis, Marvin Treffry, Roy Treffry, Al Church, D. C. Foster, and Ron Tidsbury.

Portage and district was well represented at the Toronto Royal this year. Exhibitors who attended a testimonial dinner in honor of the Treffry brothers Tuesday night, co-sponsored by the Industrial Exhibition Association and the Chamber of Commerce, were left to right: Robert Kett, Cecil Jackson, Howard Jackson, Wayne Moore, Bill Moore, Harold Brown, and Tom Egan. Howard Gillam, far right, representing the fair board, officially welcomed them.
Posted on

Dimensions

2695*2694

File

11128c.jpg

Filesize

586 KB

Albums

Visits

897