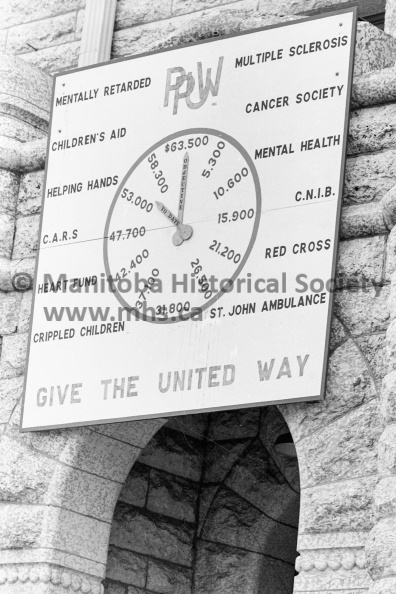 Photographer: Tashiro

November 13, 1974

United Way

Portage Plains United Way campaign - $10,000 away from objective

Going up

The Portage Plains United Way clock in front of the city hall which records the givings of the 1974 campaign, reached $54,600 this morning. A donation of $1,800 from the 400 club CFB Portage, which was a match dollar for dollar of individuals givings of base personnel, was a large factor in the recent jump by the clock indicator, Insert. lower left, is Mrs. Phyllis Moffat, the busy secretary of the PPUW office.
Author

Tashiro

Created on

Posted on

Dimensions

1316*1974

File

VP-1-00749-002.jpg

Filesize

566 KB

Keywords

Albums

Visits

1758