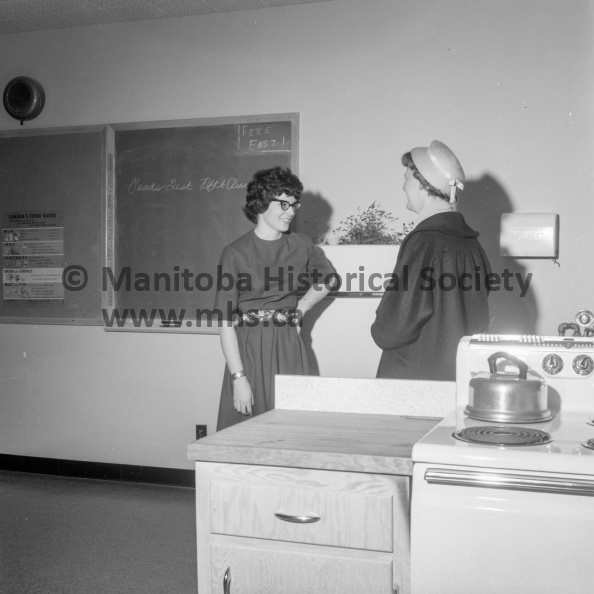 Photographer: Tashiro

March 5, 6, 7 8, 1963

Education

"Education week" observance at Portage schools

There were no students around Portage Collegiate Thursday night when the school was open to parents as a part of the Education Week program. But all teachers were on hand to welcome and visit with parents. Here Miss Colleen King speaks with Mrs. R. Pugh in the home ec room at the high school.
Author

Tashiro

Created on

Posted on

Dimensions

1612*1612

File

VP-1-00036-005.jpg

Filesize

619 KB

Keywords

Albums

Visits

2200
EXIF Metadata

DateTimeOriginal

1963:03:07 00:00:00