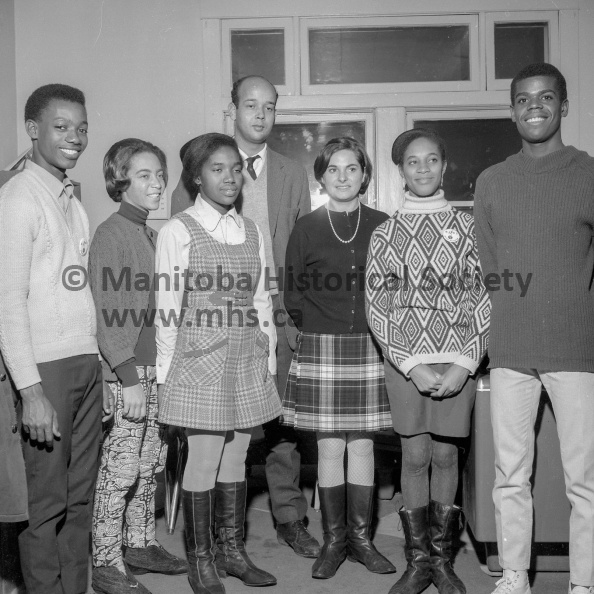 Photographer: Tashiro

December 10, 1968

Education

Five Santa Lucia students visit city schools

This group of young people from Saint Lucia were in Portage Tuesday afternoon. From the left, they are: Michael Aubertin, Avice Louisy, Diane Alphonse, chaperones Mr. and Mrs. Michael Gordon, Jacinta De Hyers and Fergus Lawrence. Missing from the group is Keith Scotland.
Author

Tashiro

Created on

Posted on

Dimensions

1612*1612

File

VP-1-00083-001.jpg

Filesize

566 KB

Albums

Visits

1506