Home
/
Keywords
Portage Collegiate Institute

+
theatre

/
VP-1-00599-002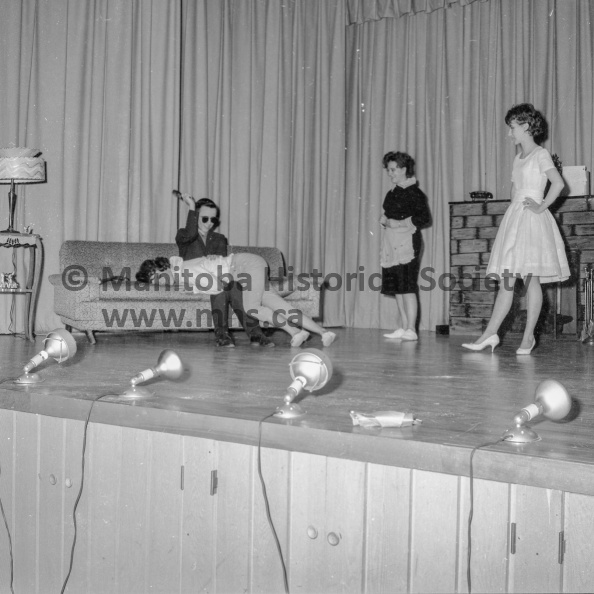 Photographer: Moffat

January 21, 1963

Educational

PCI lit. society prepares for variety nite to be held January 25 evening

Jim Pehura, holding slipper, will star in the production of "The Bathroom Door" by the PCI Drama Club Thursday and Friday. The Drama Club, newly organized this year, is under the direction of Leonard Goodman.
Author

Moffat

Created on

Posted on

Dimensions

1612*1612

File

VP-1-00599-002.jpg

Filesize

460 KB

Keywords

Albums

Visits

995