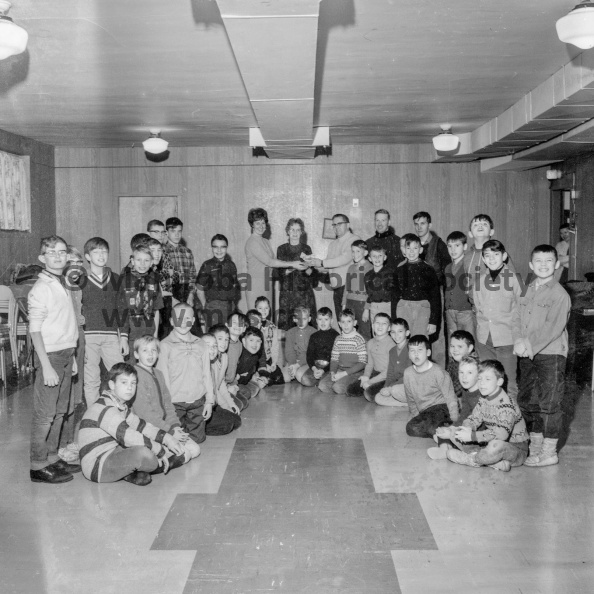 Photographer: Tashiro

December 19, 1967

Cubs-Dorcas

First Portage Cubs and Scouts donate to Dorcas Society

The Ladies of the Dorcas Society Tuesday night received another boost in the arm when members of the First Portage Boy Scouts and Cubs presented them with $18 realized from a silver collection at the annual Christmas party. The young Cubs and the older Scouts this year decided to give to the needy instead of buying and exchanging gifts among themselves. On hand to receive the gift were, from the left: Dorcas president, Mrs. R. B. Earl; treasurer Mrs. W. H. Wilson while Cubmaster P. G. Doige, standing next to Mrs. Wilson, made the presentation on behalf of the boys. Next to Mr. Doige is Assistant Cubmaster Bob Walker and Scoutmaster Bill Pliszka.
Author

Tashiro

Created on

Posted on

Dimensions

1612*1612

File

VP-1-00731-001.jpg

Filesize

498 KB

Albums

Visits

1555