Home
/
Keywords
costumes

+
Portage Collegiate Institute

/
VP-1-00527-002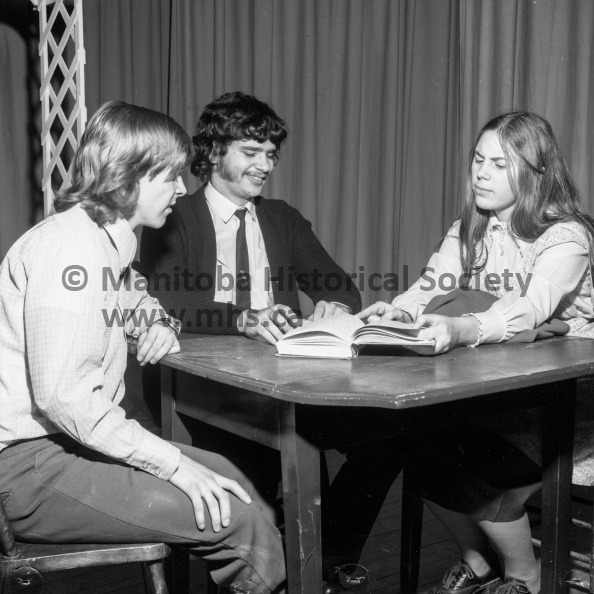 Photographer: Tashiro

February 13, 1974

AMHS Drama

AMHS drama "Our Town" Thurs., Fri., Sat.

"Our Town" opens here

Kevin Connolly who portrays Wally Webb in the AMHS production of "Our Town" is seen here being scolded by his mother (Karen Smedegaard) as he studies at the breakfast table. Looking on in amusement is his father, the editor of the Grover's Corners Sentinel. Mr. Webb is portrayed by Joe Araujo. The play which opened Thursday night continues tonight and Saturday night at the PCI auditorium beginning at 8 p.m.
Created on

Posted on

Dimensions

1612*1612

File

VP-1-00527-002.jpg

Filesize

623 KB

Albums

Visits

1260
EXIF Metadata

DateTimeOriginal

1974:02:13 00:00:00