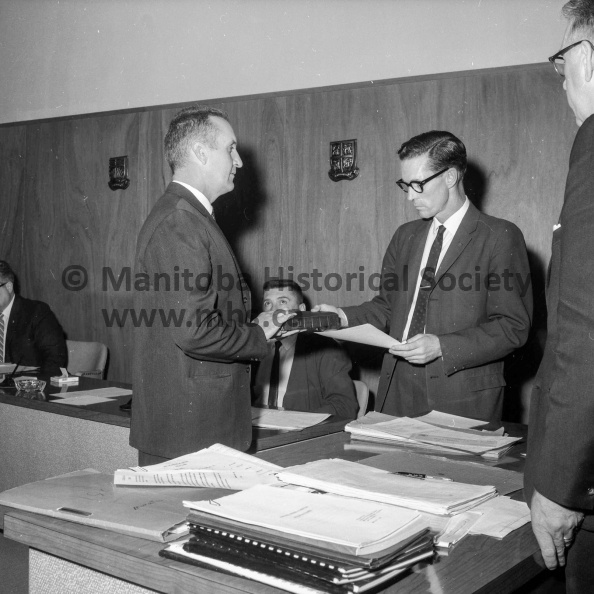 Photographer: Moffat

September 18, 1967

Civic Affairs

City council - Gerry Cobbe sworn in as councillor - Retiring employee receives cheque

New alderman — Gerald Cobbe, left, takes the oath of office on city council Monday night following his acclamation. Administering the oath is secretary-treasurer D. G. Rodger. Council met in special session for the ceremony.
Author

Moffat

Created on

Posted on

Dimensions

1612*1612

File

VP-1-00986-002.jpg

Filesize

587 KB

Keywords

Albums

Visits

817