Home
/
Keywords
celebrations

+
furniture

/
VP-1-00982-001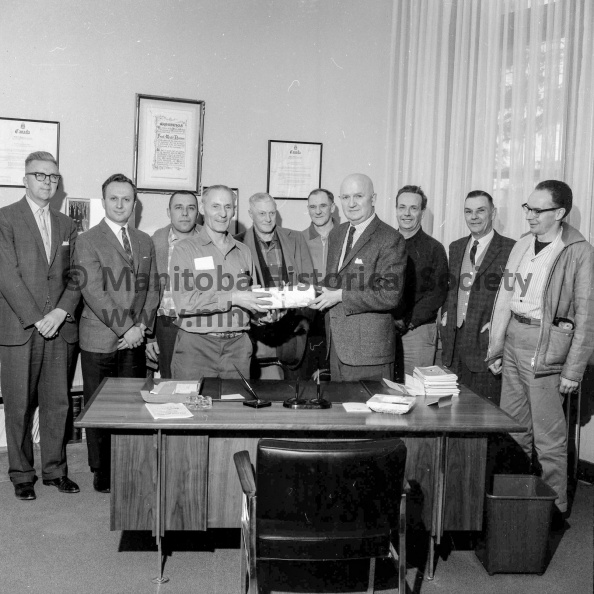 Photographer: Tashiro

February 29, 1968

Social

Hank Lamoureux retires at court house

Staff of the Portage court house and power house assemble to honor Hank Lamoureux (centre left), on his retirement. Judge F. W. Newman presents a power sander to Mr. Lamoureux on behalf of those assembled. Looking on, from the left, are Tom Simmons, Ted Meseyton, Vic Pidhirny, Harvey Brydges, Grenville Smith, Bill Connor, Jack Hassard and Glen Milne.
Author

Tashiro

Created on

Posted on

Dimensions

1612*1612

File

VP-1-00982-001.jpg

Filesize

494 KB

Keywords

Albums

Visits

1371