Home
/
Keywords
celebrations

+
education

/
VP-1-00970-002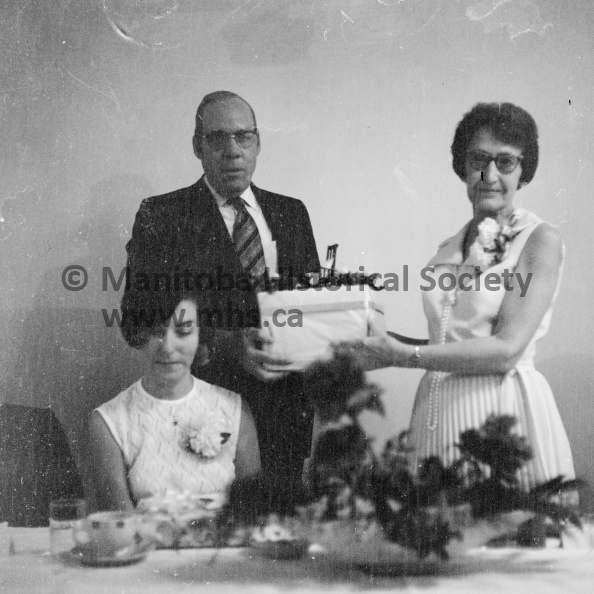 Photographer: Tashiro

June 24, 1971

Retirement

Miss Anne Wilman retire [retires] after 38 years of teaching

Miss Ann Wilman, (centre insert), retiring after 38 years in the teaching profession, and Mrs. Lois McConville (right), leaving after three years were honored at a dinner by the Harold Edwards staff. At left principal James Dark makes the presentation. In the foreground is former inspector W. C. Rhind who paid tribute to the teachers.
Author

Tashiro

Created on

Posted on

Dimensions

1612*1612

File

VP-1-00970-002.jpg

Filesize

596 KB

Keywords

Albums

Visits

959