Home
/
Keywords
costumes

+
Portage Collegiate Institute

+
theatre

/
VP-1-00894B-001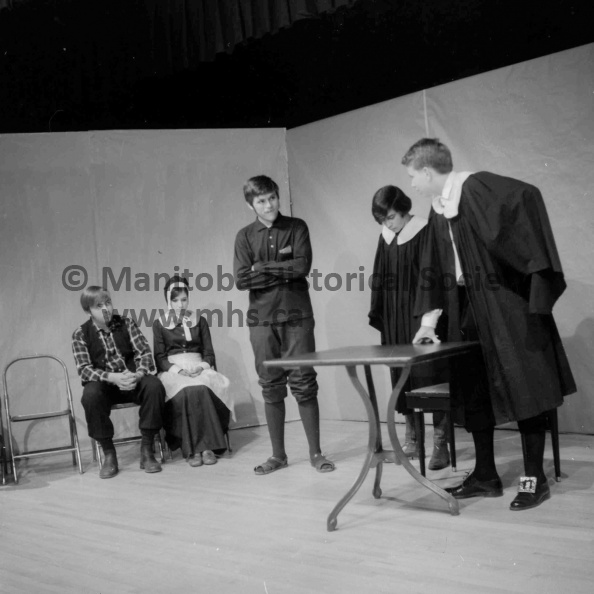 Photographer: Tashiro

May 1-2, 1969

PCI Drama

P.C.I. Drama presents "The Crucible"

A scene from Act II of "The Crucible", presented Thursday night in P.C.l. auditorium. The play will be seen again this evening at 8 p.m. From the left are, Randy Gibson, Sharon Sykiak, Rick Woyiwada, Miles Kereliuk and Vance Austin.
Author

Tashiro

Created on

Posted on

Dimensions

1612*1612

File

VP-1-00894B-001.jpg

Filesize

440 KB

Albums

Visits

2109