Home
/
Keywords
Portage Collegiate Institute

+
theatre

/
VP-1-00894B-004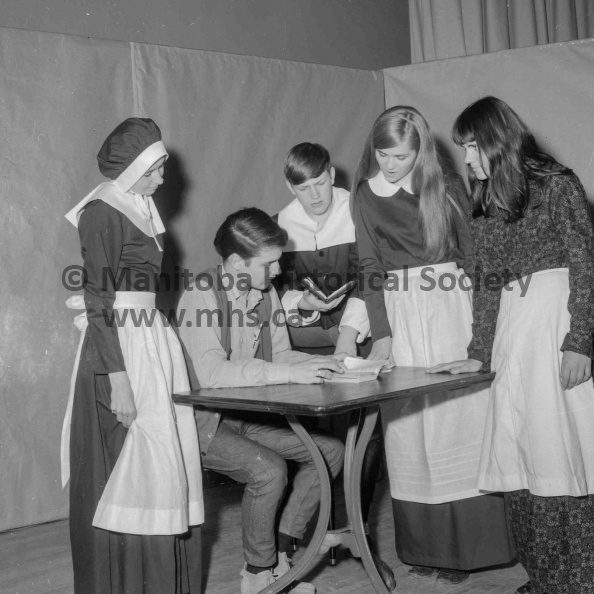 Photographer: Tashiro

May 1-2, 1969

PCI Drama

P.C.I. Drama presents "The Crucible"

"The Crucible" director-producer Brian Muirhead, second from the left, goes over a segment of the script with some members of the cast. The play put on by the PCI Drama Club will go before the public on May 1 and 2 at 8 p.m. in the PCI auditorium. Others in the photo are, from the left: Kathy Hooper, Kelly Brooker, Marna Omichinski and Linda Lebedynski.
Author

Tashiro

Created on

Posted on

Dimensions

1612*1612

File

VP-1-00894B-004.jpg

Filesize

452 KB

Albums

Visits

1094