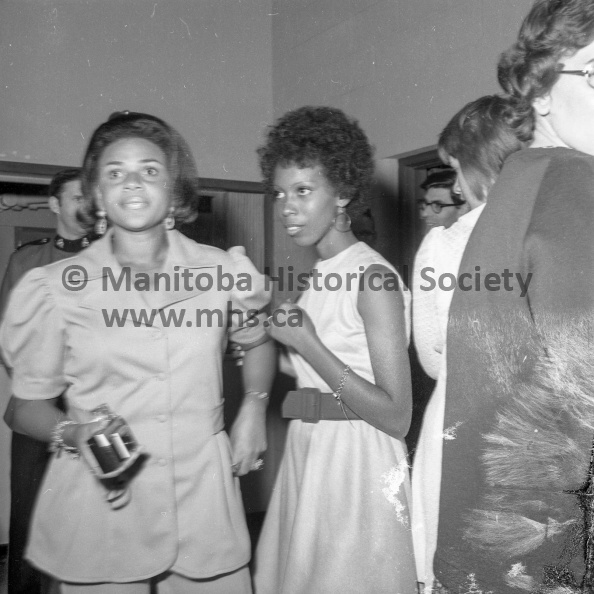 Photographer: Armstrong

July 3, 1973

PCI-Jamaicans

Jamaican students visit Portage - PCI students are acting as hosts to return complements [compliments]

Jamaican visitors

All was hustle and bustle Tuesday night at the C. E. Auditorium at Trinity United Church when a reception was held to welcome 13 Jamaican students and their three chaperones. Seen here is Cynthia Cooke, left, one of the chaperones, and one of her students. Before the reception began, the visitors were given ample opportunity to meet local people, and renew acquaintances with the Portage students who visited Jamaica at Christmas. The visitors will be here for about three weeks.
Author

Armstrong

Created on

Posted on

Dimensions

1612*1612

File

VP-1-00632-006.jpg

Filesize

507 KB

Albums

Visits

2078