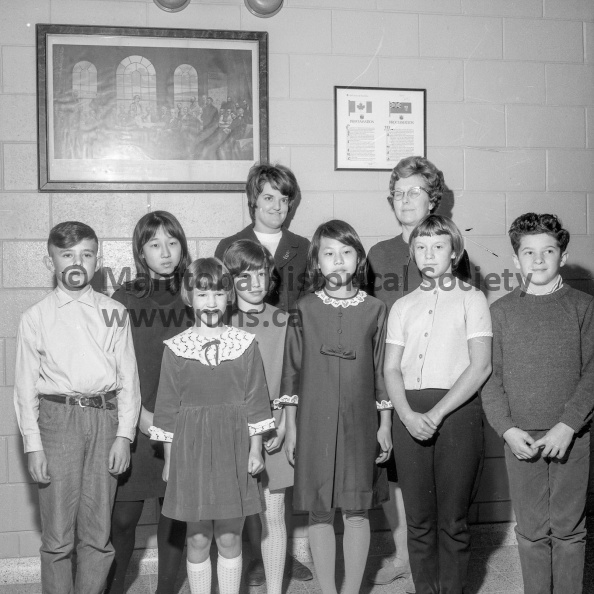 Photographer: Tashiro

November 14, 1967

Education

North Memorial School / ABCE awards

ABCs of Industry awards were made Tuesday to students at North Memorial School. Among the winners were, left to right, Walter Czyrnyj, Julie Kang, Cindy Bell, Terri Lee St. Goddard, Jean Kang, Donna Lee Currie and Douglas Simpson. At rear are teachers Mrs. Chatterley and Mrs. Hanna. Missing is Gloria Smart, a silverware winner, who now attends Victoria School.
Author

Tashiro

Created on

Posted on

Dimensions

1612*1612

File

VP-1-00182-001.jpg

Filesize

528 KB

Albums

Visits

1086