Home
/
Keywords
awards

+
Portage Collegiate Institute

/
VP-1-00292-002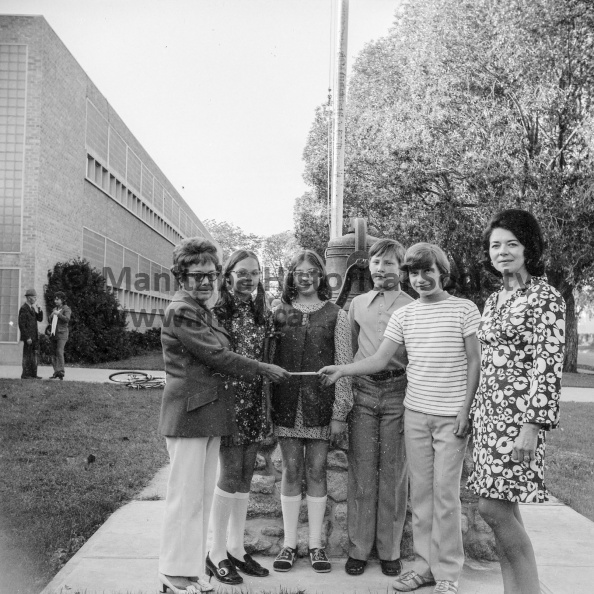 Photographer: Oliver

June 21, 1972

Portage Sch. Band

Portage school band - Four members receives [sic] bursaries to attend Neepawa Arts Festival

Four members of the Portage school band will be able to attend the Neepawa Arts Festival July 2 to 14 as the result of bursaries awarded by the Portage and District Music and Arts Festival committee. The presentation was made prior to a recent meeting of the committee. Mrs. Lillian Russell, left, and Mrs. Betty Hill, president of the Music and Arts Committee, right, made the presentation to, from the left, Valdine Lesperance, Margaret Heal, Walter Byrka and Bryon Hammond.
Author

Oliver

Created on

Posted on

Dimensions

1612*1612

File

VP-1-00292-002.jpg

Filesize

534 KB

Albums

Visits

430