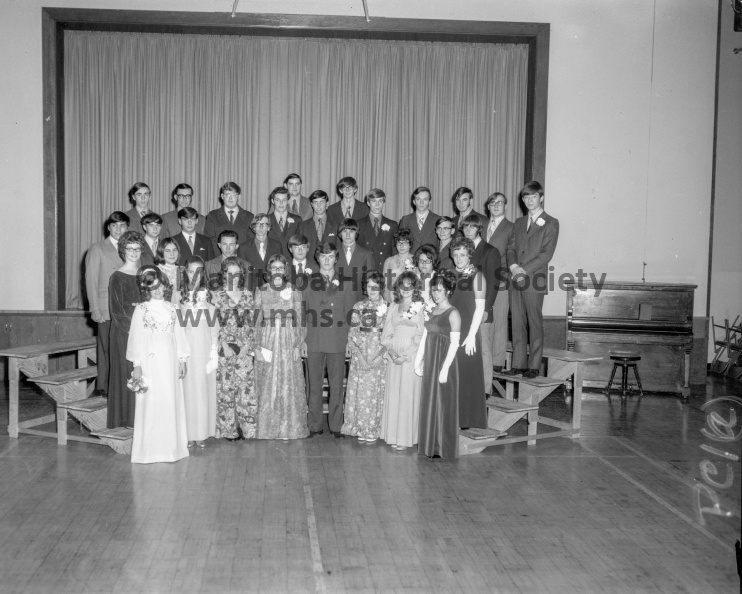 Photographer: Tashiro

October 8, 1971

Graduation

PCI-AMHS graduation exercise

1971 graduates of P.C.I. Back left is Garry Fedorchuk and right is Stan Wijas. Fourth row (l-r), Kay Askins, Blake Lyall, Ken Arundell, Keith Brown, Ernie Brock, Michael Owens, Tom Richardson, Dave Forbes, Ken Wojnarski and Robert Rehill. Third row (I-r), Jim Cavers, Klaus Assenmacher, Bruce Cooper, Ernie Kruck, Cathie Brown, Allan Cool and Wayne Serafin. Second row (1-r), Twila Rutledge, Bev Chester, Bill Simpson, Ted Webster, Shirley Carmichael and Pat Munro. Front row (l-r), Kathie O'Connor, Gloria Owens, Jonnette Kitson, Brenda Gourley, Rod Brown, Cathie Chepil, Sonjia Dudar and Peggy Jordan.
Created on

Posted on

Dimensions

1802*1442

File

VP-1-00562-002.jpg

Filesize

624 KB

Keywords

Albums

Visits

1461

Rating score

3.85

(1 rate)