Home
/
Keywords
Portage Collegiate Institute

+
elections

/
VP-1-00593-001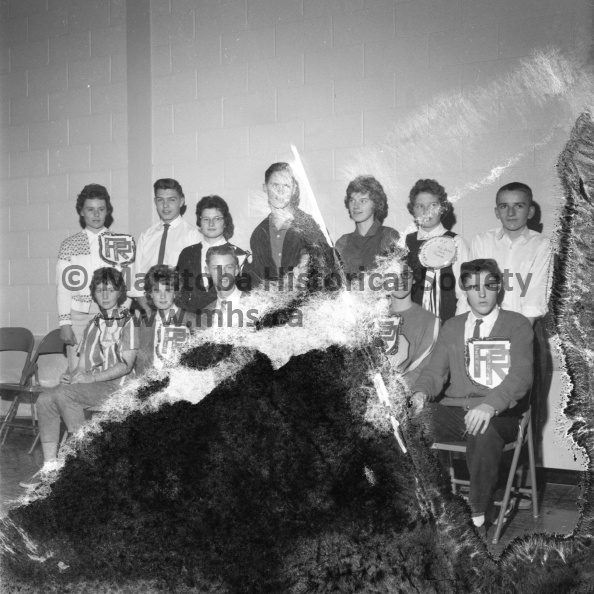 Photographer: Tashiro

October 6, 1961

Social

PCI literary society executives

Two weeks of campaigning for seats on the PCI Literary Society were climaxed on Friday afternoon with the annual parade, and the balloting for the Society seats. The successful candidates are, front row, left to right: Pat Carter, social editor; Lois Eyvindson, secretary; John Greenslade, president; Hugh Bryson, vice-president; Elizabeth Grey, treasurer: and Jerry Mack, reporter. Back row, Judy Preston, girls; sports; Brian Penman, pianist; Roberta Little, editor; Glen Sale, subordinate editor; Karen Samels, business manager; Sally Cousins, staff member; and Bruce (Moe) McLeod, boys' sports. Inset is Linda Patience and Roberta Rennie, staff member and associate editor respectively.
Author

Tashiro

Created on

Posted on

Dimensions

1612*1612

File

VP-1-00593-001.jpg

Filesize

532 KB

Keywords

Albums

Visits

118