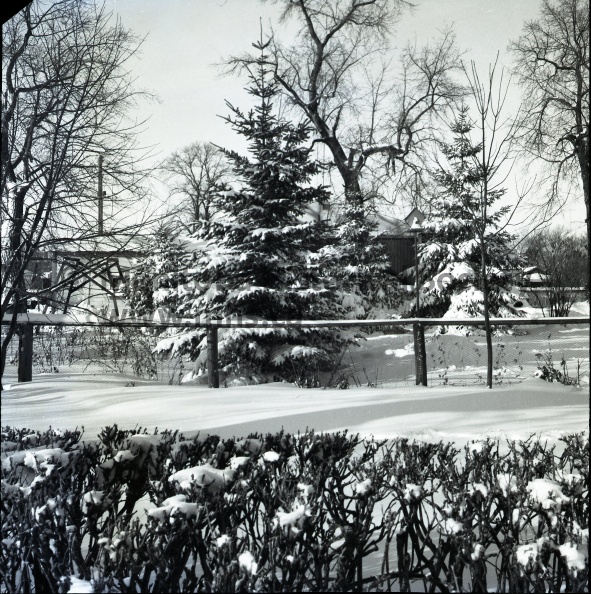 (Tashiro)
Jan 17/69
Pictorial
Five-Inch Snowfall
Provides Many Typical Winter Scenes
A FIVE-INCH SNOWFALL has provided many typical winter scenes in Portage La Prairie during the past few days - like this one on Main Street North where evergreens hold on to the heavy snow to produce a post card effect.
PROVINCIAL WORKS DEPARTMENT crews have been busy this week clearing the latest five-inch snowfall from Saskatchewan Avenue - and a fine job they have done with local truckers. No one will hazard a guess as to the tonnage moved.
Posted on

Dimensions

2628*2639

File

y2420c.jpg

Filesize

1705 KB

Albums

Visits

1044