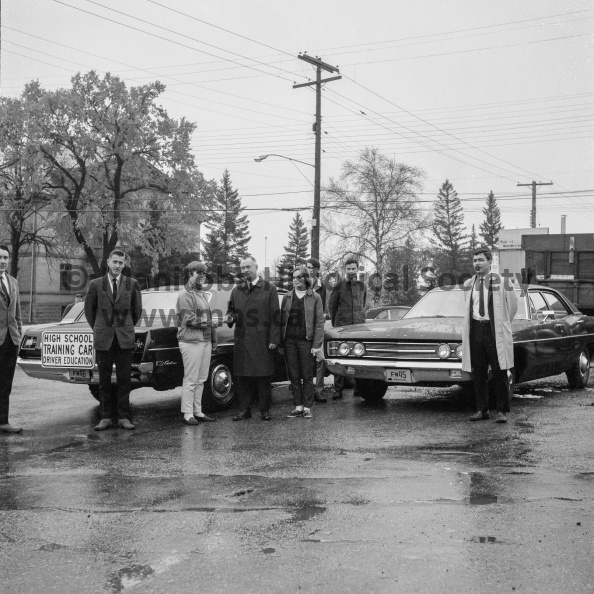 Photographer: Tashiro

October 15, 1968

Education

High school students - Driver training 2nd season start

Second season starts… Driver training for Portage and district high schoolers is again underway, with the help of local car dealer Harry Smith. Mr. Smith duplicated his generosity of last year by donating two automobiles to the high school driver training course. Looking on while Mr. Smith presented the keys to student Mary McCulley are left to right: Clinton Cramer and Bob Johnson, instructors; Linda Hayward, Larry McLeod and Ken John, students; and instructor Milton Mason.
Author

Tashiro

Created on

Posted on

Dimensions

1612*1612

File

VP-1-00031-001.jpg

Filesize

522 KB

Keywords

Albums

Visits

2903