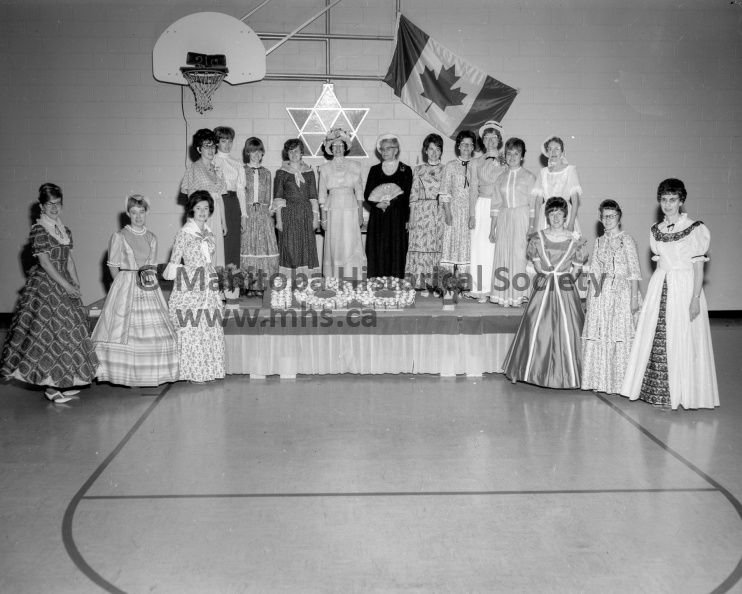 Photographer: Tashiro

June 30, 1967

Education

Fort la Reine teachers organize special centennial party

Fort la Reine teachers in centennial theme provided the color during the school closing ceremonies held recently. The teachers decked out in Confederation era gowns presented Centennial medallions to students as each came up for report cards. The teachers are, from the left, back row: D. Donald, G. Lamont, Mrs. B. Colvin, Mrs. G. Streick, Mrs. S. Campbell, Mrs. M. Walker, Mrs. H. Ames, Mrs. D. Smith, B. Smith, Mrs. P. Moon, and Mrs. F. Wilson. Front row, from the left, J. White, E. Rigaux, V. Tyschinski, L. Watts, Mrs. L. Jefferies, and G. Johnston.
Author

Tashiro

Created on

Posted on

Dimensions

1802*1442

File

VP-1-00061-001.jpg

Filesize

587 KB

Keywords

Albums

Visits

3253