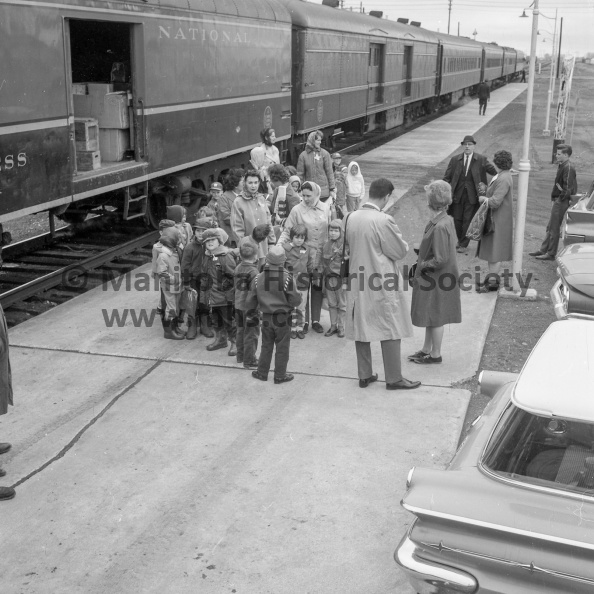 Photographer: Tashiro

May 8, 1964

Education

E. Kildonan kindergarten children arrive by CN for visit to city

60 young visitors from an East Kildonan kindergarten made the trip to Portage Friday by special coach to spend an afternoon in the city. Weather prevented an outing at Island Park but they had their own party in the lower hall at Trinity church. Arrangements for the trip were carried out by Mayor H. L. Henderson, here at left. The special coach was provided by the CNR.
Author

Tashiro

Created on

Posted on

Dimensions

1612*1612

File

VP-1-00131-001.jpg

Filesize

608 KB

Keywords

Albums

Visits

2922