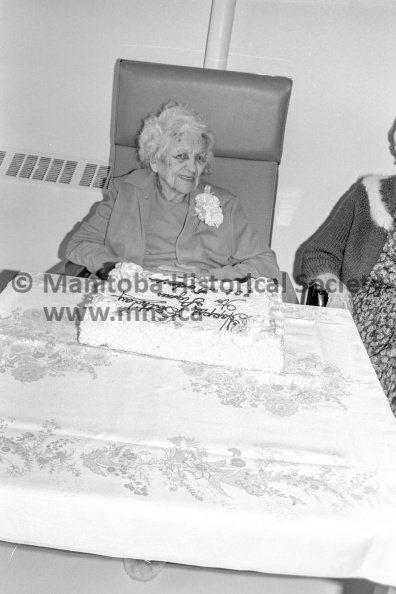 Photographer: Tashiro

December 10, 1974

Birthday

Miss Agnes Kerr marks 101st birthday Dec. 10

101st birthday

Miss Agnes Kerr celebrated her 101st birthday here Tuesday. Presently at Portage General Hospital, she had a special birthday cake as well as congratulations and good wishes from staff and family. She has been a resident of this area for the past 95 years.
Author

Tashiro

Created on

Posted on

Dimensions

1316*1974

File

VP-1-00918B-002.jpg

Filesize

531 KB

Keywords

Albums

Visits

2098