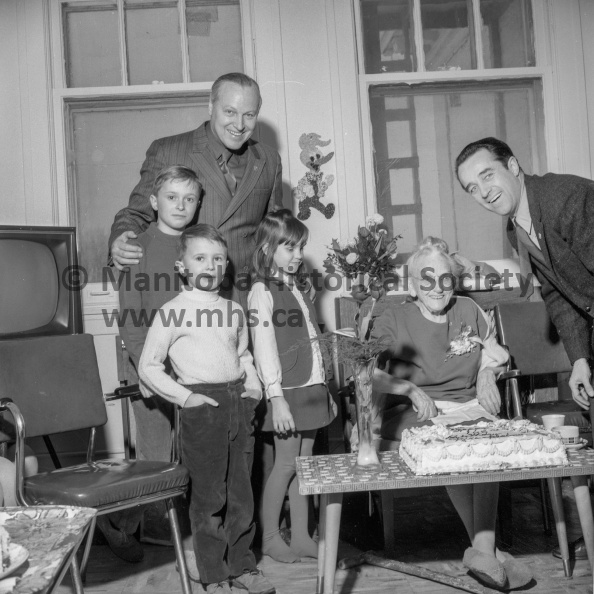 Photographer: Tashiro

January 24, 1970

Birthday

Mrs. Eliza Balmer celebrated 103rd birthday with a party at holiday retreat

Mrs. Eliza Balmer was a happy 103 years old on Saturday when family and friends visited her. The city of Portage marked the event with presentation of a city Centennial pin by Mayor W. A. Linden, right, and Centennial chairman Harvey Carmichael, left. Also shown here are her great-great-grand-nephews Don Sissons, 10, and Mark Sissons, 5, and Nancy Linden, 8, who accompanied her mayor-dad on his visit.
Author

Tashiro

Created on

Posted on

Dimensions

1612*1612

File

VP-1-00928-002.jpg

Filesize

454 KB

Albums

Visits

2529