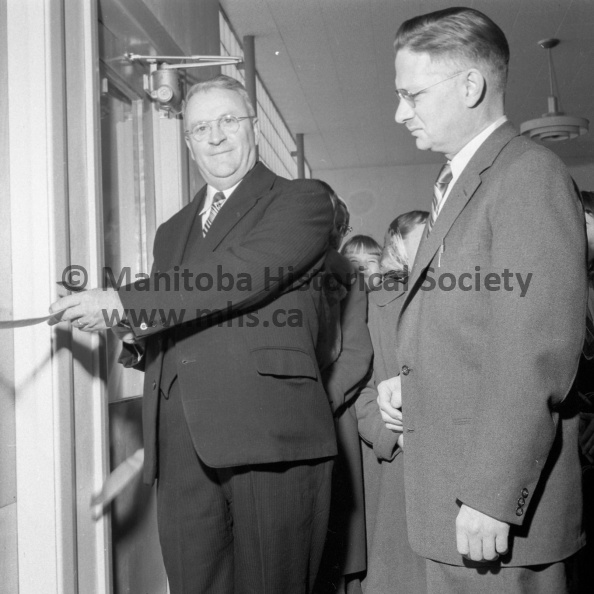 Photographer: Tashiro

January 19, 1956

News

Portage's new Fort la Reine School officially opened

Hon. C. E. Greenlay cuts the ribbon to officially open Portage's Fort La Reine School. Looking on is Dr. C. M. Thomas, now chairman of the Portage Secondary Area school board. Plans for the new school were drawn up and completed under Dr. Thomas' guidance while he was chairman of the Portage School Board. Mr. Greenlay is member of the legislature for Portage city and is minister of labor and of mines and natural resources.
Author

Tashiro

Created on

Posted on

Dimensions

1612*1612

File

VP-1-00077-001.jpg

Filesize

487 KB

Keywords

Albums

Visits

2850